Preventative Care and Vaccinations
Our pet preventative health care and vaccinations programs are the cornerstone of our services. First, it is important that your pet be professionally examined on a yearly basis.  During examination, organ systems are assessed and, in addition to vital statistics, recorded in your pet's medical record. As a result, significant findings will be discussed as well as any recommended treatment or further workup.
In the Napa Valley and in one study, up to 80% of the coyotes in the valley were believed to be infected with Heartworm disease. It is endemic, and they act as reservoir hosts.  As a result, we recommend all dogs be kept current on heartworm preventative and as per the recommendation by The American Heartworm Society, all dogs should be tested annually.
Depending upon your pet's life stage, or any ongoing conditions, other diagnostics may be discussed. It is our philosophy to recommend "what" is best and appropriate for your pet's health. We also firmly believe that taking the time to explain "why", will help each owner to better understand their pet's health conditions. Thus, we will work towards our common goal of keeping your pet healthy!
Many factors go into the decision-making process of what vaccines are appropriate for your pet: age, environment (indoor vs outdoor), travel (certain states and countries have unique rabies titer testing/quarantine requirements), boarding or grooming as well as State laws.  We will discuss with you what vaccines would be most appropriate to protect against the infectious threats to which your pet would most likely be exposed.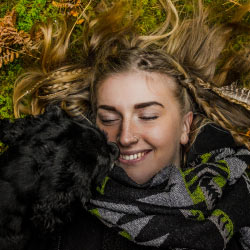 "We have moved around a lot and taken our dog and cat to a lot of veterinarians. Dr. Jeff is the best we've been to. He is gentle and sensible with the animals and gave really practical advice.

We have encountered vets before whose primary goal seemed to be to sell us products rather than to care for our animals, but that is absolutely not the case with Dr. Jeff. He was conscious of costs and helped us with a really sensible care plan to eliminate fleas from our pets.

The office is also very cool, it has a rustic feel and brings you back to a little piece of pre-tourism Napa."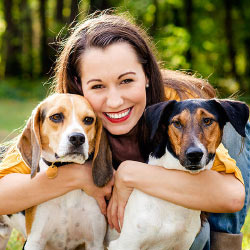 "Dr. Northrup took amazing care of my dog who had to be seen for a very painful emergency situation. I have a miniature schnauzer who gets sedated and muzzled just to get groomed and everything went 100% smoothly here. I couldn't believe the work he did on him with NO sedation and how down-right-cheerful my dog was to be there! He must be a dog whisperer.

He called me later and took SO much of his time to explain everything to me. You can tell that he truly loves pets and treats them like beloved family members not just animals!

When I picked him up the staff was super attentive and helped me practice giving him his medicine before I left – 5 star service for sure."