Professional Veterinary Health Care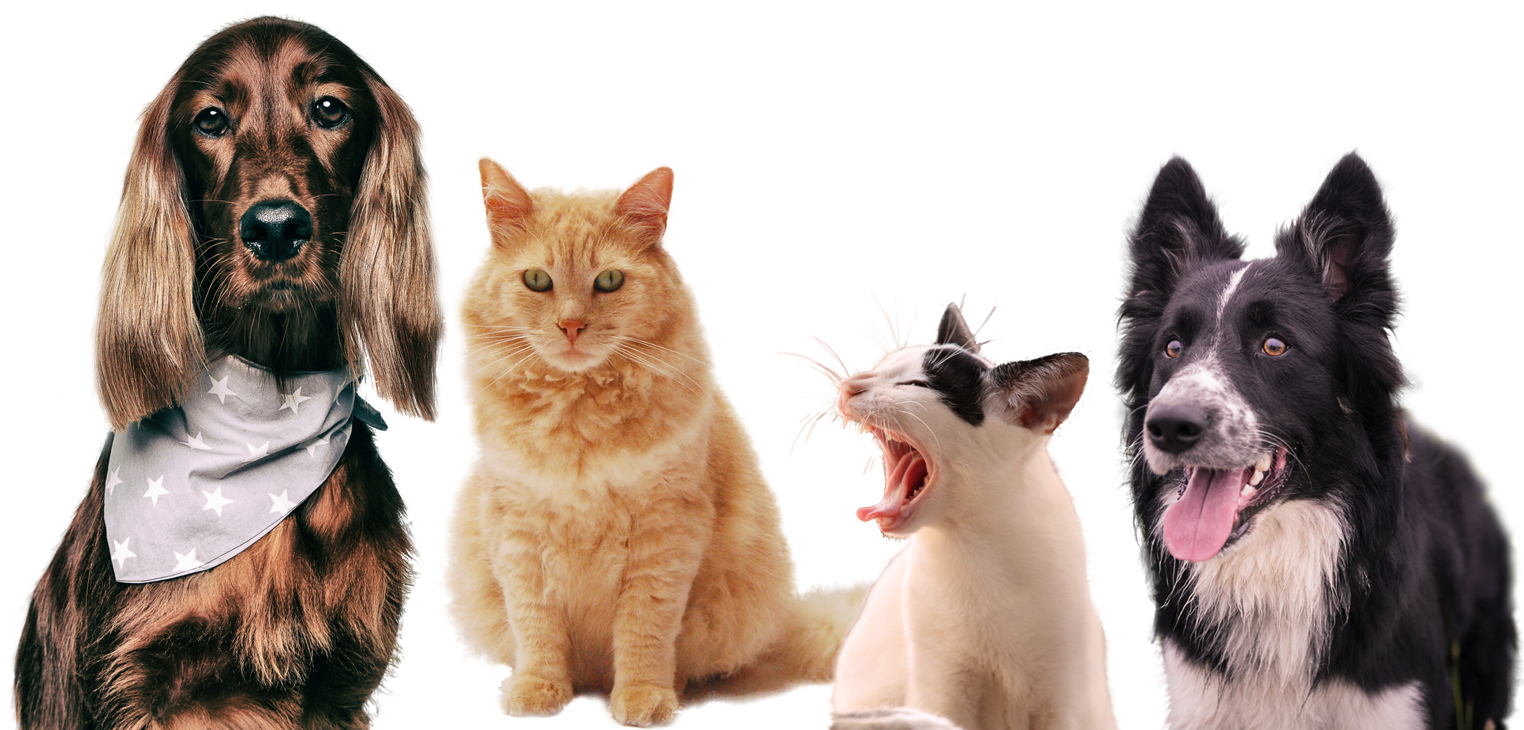 Expert Pet Health Care
At Napa Valley Veterinary Hospital, providing compassionate, quality care to dogs and cats in the Napa Valley and surrounding areas has been our hallmark for more than 40 years.
Getting to know each patient and the unique bond they share with their owner is just as important as recommending state-of-the-art diagnostics, modern medicine and current surgical techniques.
How can we help you and your pet today?
Find us in the River Park Shopping Center on Imola!
"Incredibly wonderful! Dr. Jeff Northrup and the team at NV Veterinary Hospital is professional and friendly. From Elizabeth at the front desk, to Lisa who is everywhere and Mayra who can do just about anything–they are all down-to-earth, knowledgeable and empathetic. They are helping my cat Jack with his newly-diagnosed diabetes, and taking me by the hand to educate me about the disease and how to care for Jack. It's also a treat to say hello to Stella the office dog and scratch her behind the ears. You'll get focused, one-on-one care here."
"We love Dr. Jeff and Napa Valley Veterinary Hospital. He's easy to talk to and understand, and clearly explains everything going on with our pets when we bring them in. Unlike a lot of vets, he doesn't use every visit as a chance to up-sell us on unnecessary services or products, which I appreciate a lot. Also, you know when you bring your pet in that you're going to be seeing the main guy, the guy who has seen your pet a bunch of times in the past and knows you and your animal. I think that is preferable to bringing your pet into a place where a bunch of doctors rotate and you never see the same vet twice. We recommend them to our friends, my sister just brought her new kitten in and she was very pleased as well."
"I have had 2 dogs and a cat over the years and Dr. Northrup has always come through for us. He's very thorough and patient with both the animals and myself. I am most appreciative with Dr. Northrup for not shoving procedures down my throat that the animals do not necessarily need. He is great at giving you the decision as to which direction/treatment you want to follow for most non-emergency/non-life threatening situations. I completely trust him with my animals."

Because we know your pet is family, we treat them as our family.
We provide complete pet health care from preventative exams to emergency services, surgery, hospitalization and boarding.
nvvh
2021-10-11T20:20:02+00:00
Your pet should be professionally examined on a yearly basis. Organ systems are assessed and, in addition to vital statistics, recorded in your pet's medical record. Significant findings will be discussed as well as any recommended treatment or further workup. Determining what vaccines are appropriate for your pet is part of our process.
nvvh
2018-04-22T19:18:05+00:00
Pet periodontal disease is one of, if not the most, common ailment to affect dogs and cats, but the outward signs are not always obvious until the condition has progressed to a point warranting more extensive treatment. In additional to oral consequences, unchecked periodontal disease has been linked to other organ pathology including the liver, lungs, kidneys and heart.
nvvh
2021-10-11T20:13:37+00:00
Our emergency services are available during regular office hours when your pet needs urgent and intensive care. whether your pet has a minor or major medical problem. Outside of regular hours, Dr. Northrup can typically be contacted through the office number for after hours emergencies, but some cases may warrant referral to other agencies for more intensive care.